Getting to know each other
We know meeting someone for the first time can be intimidating, and going to a new church for the first time can be nerve-racking! We want to help make your first experience at Radiant Church a great one!
SERVICE TIME
LOCATION & DIRECTIONS
Radiant Church is located in Seneca, SC. You can get exact directions by clicking here.
What can I expect?
How long is a Radiant CHURCH service?
In total, a Radiant Church service ranges from about 60-75 minutes in length. When you arrive on campus, you'll be welcomed by members of our Dream Team. They are here to help you in any capacity and make sure you have a great experience while at Radiant. You can identify them by the orange lanyards they will be wearing.
Just before the start of service, a short video specifically for those attending Radiant for the first time will appear. This video will include instructions on some next steps you may want to take as well. After the video, our worship team leads the church in music - song lyrics are projected onto the screen so you can sing along and/or engage with worship however you feel most comfortable. After the music portion of service is complete, another short video plays as a transition to the message portion of the service.
The pastor will share an encouraging biblical message for about thirty to forty minutes. As the service concludes, an opportunity to respond to the message is given. This is an opportunity for you to respond to what God is stirring within your own heart. These responses do not single any person out and no individual will ever be coerced into responding. If you would like prayer, an opportunity to pray with the pastor or members of the Prayer Team will occur during the worship song at that time.
Following the response time, the pastor may give some concluding remarks or a quick announcement or two before transitioning to a time of giving. In fact, you will probably notice some people placing offering envelopes in buckets that our ushers have on their way out. This act of giving is reserved for those who call Radiant their church home and support the ministries of Radiant Church. However, you can participate in giving if you would like. There are two ways to give: in person at Radiant or online through our website.
What about my kids?
We believe that kids should have a blast at church every single week - and at Radiant Kids, we make this and child safety a priority! We have a detailed check-in process for our Radiant Kids program the first time that you visit. You'll want to leave yourself an extra few minutes to get signed in for the Radiant Kids experience. When you arrive at Radiant, follow the "Radiant Kids Check-In" sign to enter the Kids Building. The check-in room is located to the left as you walk in. A friendly member of our Radiant Kids Dream Team will be present to check your child in and answer any questions you have.
Radiant Kids is offered for kids ages three months through fifth grade. There is a small children's nursery (2 & under) available in the auditorium for any mothers who wish to have their little ones remain with them. This nursery allows you to experience and participate in the service.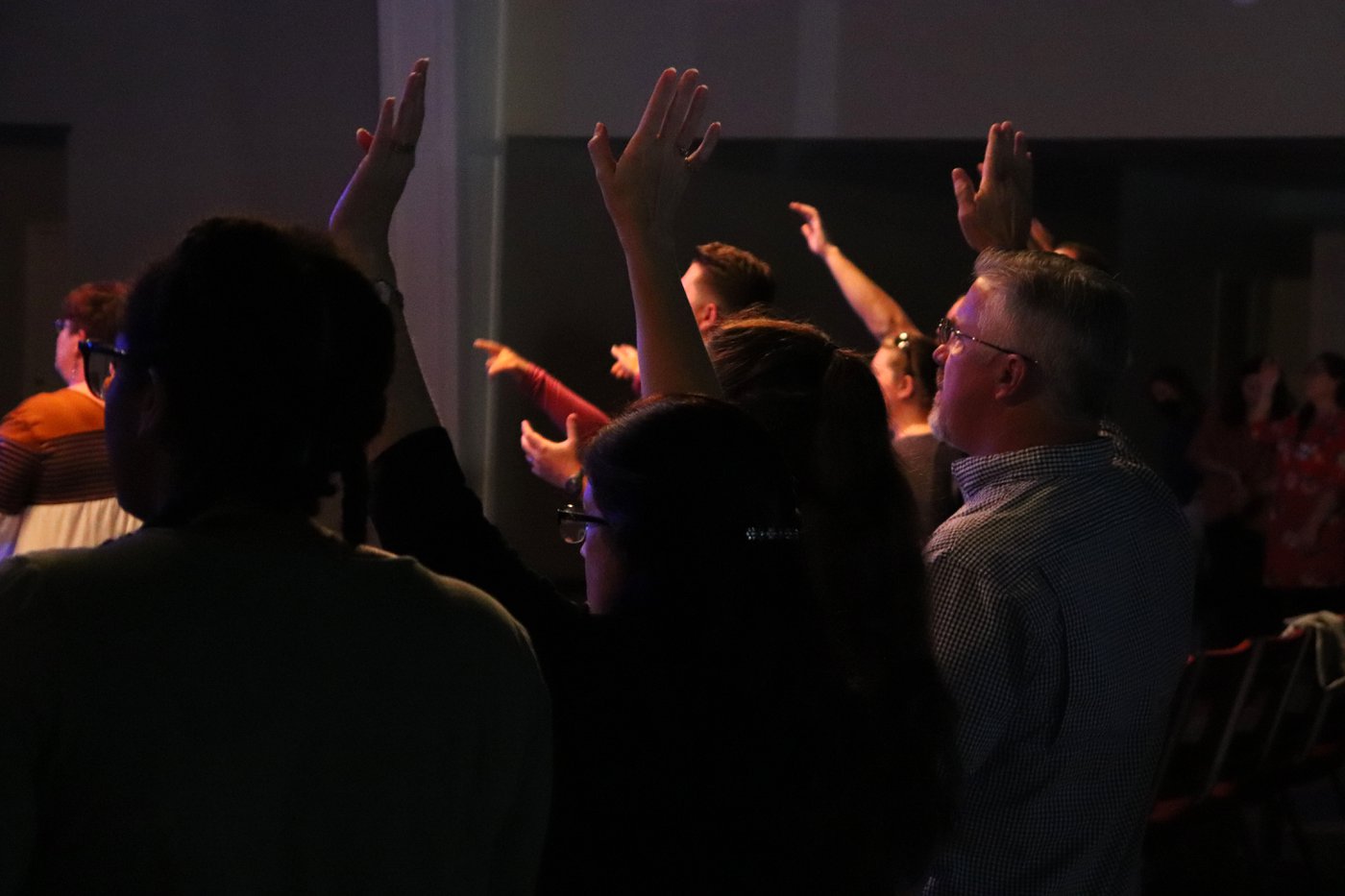 Let us know you're coming
Ready to check out Radiant Church in person? We can't wait to meet you in person!. Simply fill out the form below so can we be ready for your first Sunday with us!