Take a Deep Breath...
So...how ya doin'? At this point we suspect there are those of you who are living your lives as if little has changed. You're certainly in the minority, but it means you were prepared for a scenario like we're in right now. Others are struggling. You're not sure if you can weather this financial storm we're all heading into. The government has assistance coming, but what happens a few months from now? Some of you, though you love your children, are ready for a break - like a week's vacation break! Then, there are those who may feel alone and disconnected in an era of social distancing.
Over the weekend, the restrictive guidelines didn't get a reprieve, but rather an extension through the end of April. A good many of you want to know, "When will life return to normal?!" Maybe by April 30th, maybe not. It's easy to get overwhelmed with all the different scenarios, to analyze every possible outcome, to second-guess leadership decisions, or give in to fear of the unknown. It can paralyze you if you're not careful and that's not a healthy place to be in any time, much less a time like the one we're in.
So, take a deep breath for a moment. Say a quick prayer, "God, fill me with your peace." It's the peace of God, the wisdom He brings and your faith in Him which will get you through this crazy, difficult, uncertain season. It's more important to trust in God right now than ever before. Here are some key points to remember the next time you feel stress, doubt, anxiety, or any number of emotions related to fear creep up: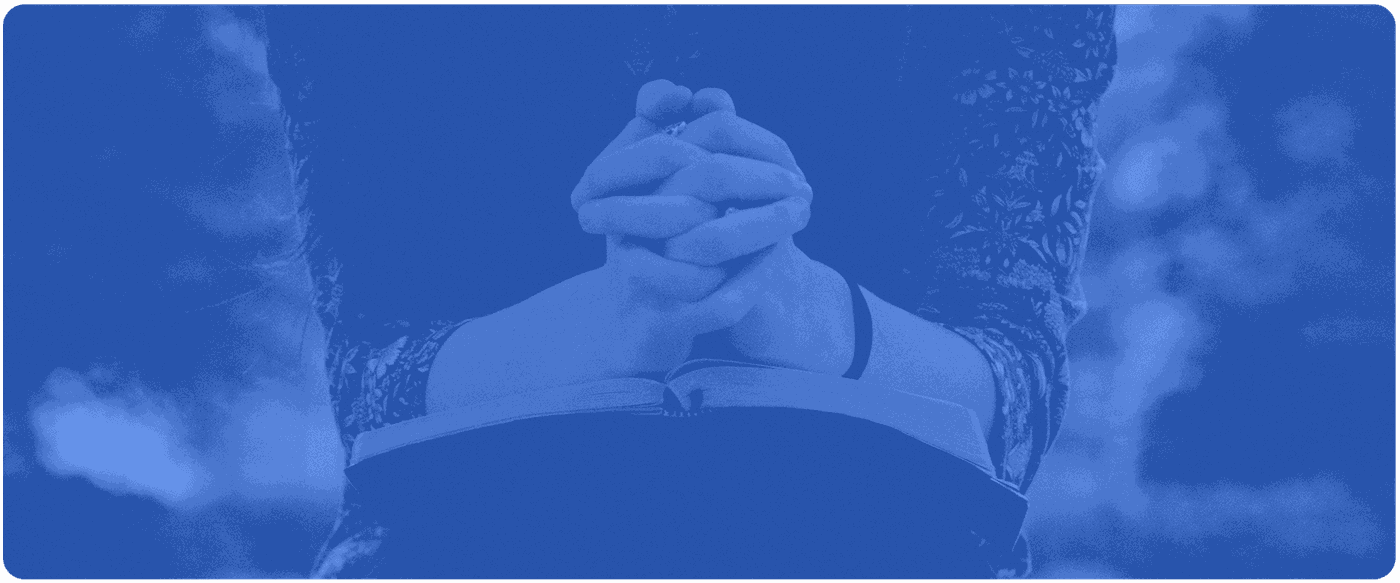 # 1 - You Can Only Control What You Can Control
There are so many different things affecting your life right now which you have no control over. You didn't plan for a worldwide pandemic, it wasn't exactly on the to-do list a few months back. You didn't make the decision to work remotely or close the schools or deal with all the ramifications which are going to come our way as a society when this is all over. You can only control what you can control. Everything else is beyond your reach!
So, what does that mean? It means you need to focus on the things you can do and forget about dwelling on the things you have no control over. You can control the level of your financial preparedness. You can control the supplies in your home. You can control how selfless, generous, and loving you can be towards others. You can control staying connected with people. You can control the level of faith you have in God during this time.
There is so much you can control right now, so don't waste time fretting over what's out of your reach!
#2 - The World Hasn't Ended, It's Just Changing
It may seem like everything has come to a grinding halt and that everything is falling apart. The older you are and more secure you are in certain traditions and a way of life, the more you're likely to feel this way. But, the world isn't ending, it's just changing. Some things will be completely normal when this is all done. Some things will be gone forever. But, this change isn't all bad.
Working remotely might be stressful if you had to pivot overnight and weren't ready for it. But, on the other side of this, working remotely is likely to become the new norm and your kids will be in school or daycare allowing you to work from home with little interruption. To that end, the old 9-5 job is likely to become irrelevant as employers focus on your productivity. If you give the same results working from home, it saves them overhead costs from having you in an office.
That's just one change which is likely to be on the horizon. Some experts believe the pandemic has accelerated biotechnology and medicine by an astounding five to ten years! Innovation is happening whether you're aware of it or not. There are numerous other changes heading our way which will shape our future world. Nothing is coming to end, at least not overnight, it's just changing.
#3 - God Is Your Source
Nothing ever catches God by surprise. He saw this coming. He has a role He's playing in it. When you feel overwhelmed, remember God is your source! That means you trust God to provide for you - finances, peace, health, wisdom, patience - all those things you'll need during this pandemic. In uncertain times, you want to cling to a certain God.
When David penned Psalm 23, he wrote "Even when I walk through the darkest valley, I will not be afraid, for you are close beside me." Fear will rob you of the peace God gives you, but it will also deceive you into thinking you're in this all alone. As long as you're trusting in God, you're never alone!
We trust God to meet our needs in times like these. He's our source!
Where Are You Putting Your Trust?
These are the worst of times for many people. Don't be one of the individuals who are paralyzed with fear! Focus on what you can control, accept things are just changing, and above all - place your full trust in God as your source! Then, reach out to others who may be struggling and remind them of the same things. We have a great opportunity before us to help connect people living in fear and anxiety to the peace and provision of God!