How you can help encourage our doctors and nurses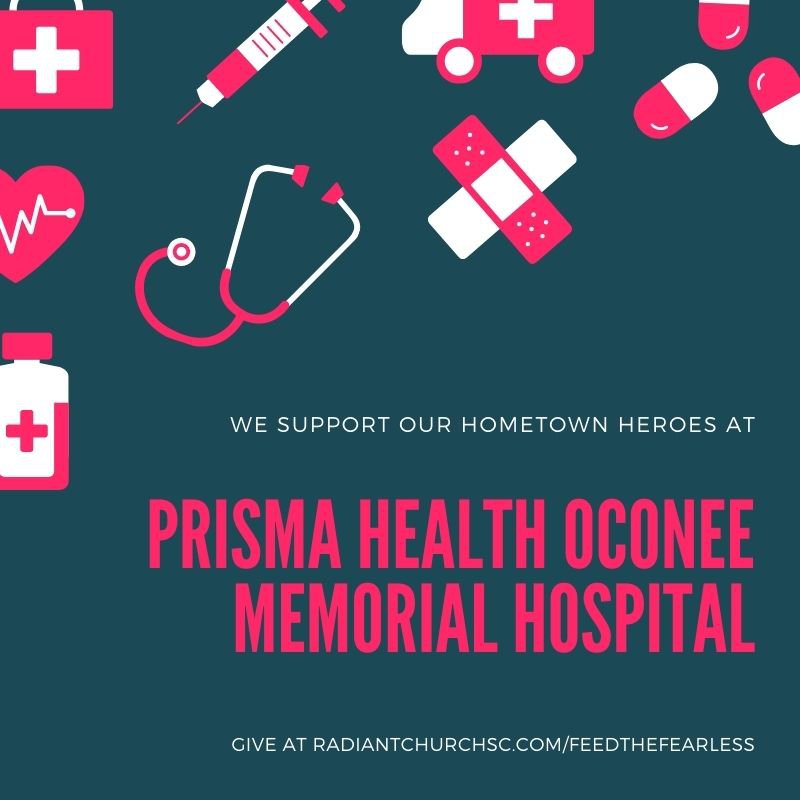 The Covid-19 pandemic has not ended. Sadly, the virus is still raging spawning new variants which continue to infect and, in some cases, end the lives of others. The Delta variant has caused a large surge of patients in hospitals around the nation, including Prisma Health's Oconee Memorial Hospital in Seneca. Doctors and nurses are again working tirelessly to treat patients and stay safe themselves at the same time.
Radiant Church is partnering with Feed the Fearless to provide food, drinks, and snacks to our hospital workers and medical personnel at Oconee Memorial. We want our healthcare professionals to know we value what they do and we care for them! Your generosity allows Radiant Church to purchase food, snacks, and drinks which Feed the Fearless will deliver to our hometown heroes as they work to care for sick patients.
Help us care for our doctors, nurses, and medical professionals who take care of us!